Last month I read a well-written, intriguing article by Michael Hanlon called
"Science is Golden."
He writes that if we're going to preserve knowledge of the natural world, preserve our achievements, we must continue to endeavor in honest scientific practice.
He decrys so much of scientific inquiry has turned to the practical when he writes:
There is the growing belief in some countries, including Britain, that the purpose of science should be primarily utilitarian. This is a dangerous argument because it is so superficially seductive. Forget all that ivory-tower, blue-sky nonsense: go away to your labs and make us a new iPod or better toaster or more drugs. Poll after poll shows that the public demands that science be more "relevant".
Consumerism affects more than an assault on the soul with noise and gimmickry. Money is often a deterrant to truth, both in religion as well as in science.
Hanlon's article is worth reading, though he is anti-religious. He thinks the purpose of humans "is probably closer to 'eat, reproduce and die' than anything glorious concerning God's purpose or some grand design."
And he assumes religion gets in the way:
Science says, "we don't know, but maybe we can find out". It is the ultimate deterrent against ignorance, and the antidote to intellectual fatalism: "it's a mystery", "it's God's will", "it's magic".
Yet I have found we sensible Westerners who have learned the integration of the disciplines finds no problem with scientific inquiry as long as it isn't fueled by dogma, including naturalistic philosophy.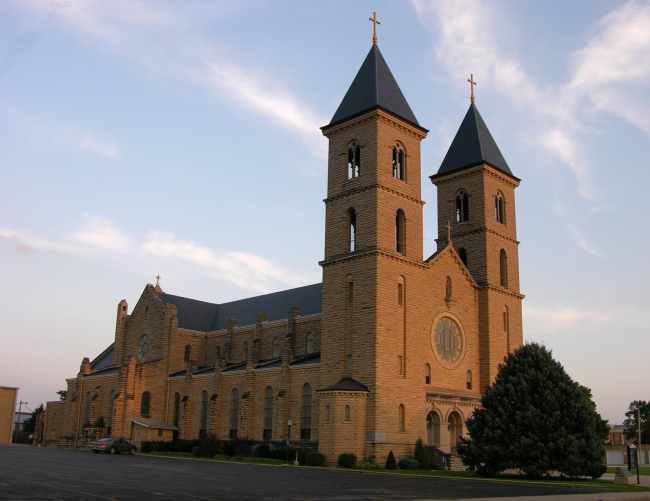 Religion and science have never been at odds in my mind. They serve as a check and balance of motivation and conclusion. That the world isn't an illusion, Christianity and science are bedfellows, much more than say Buddhism, which says it is. Even astute readers of the Bible will not be dogmatic about a certain interpretation unless it also lines up with reason and experience. I've seen plenty of people abusing the Bible by takign out of context, Christians and atheists alike. And this has less to do with the Bible and more to do with the people reading it.
The same can be true of science. Reading it with certain interpretations not checked by reason and experience and other sources of knowledge can lead to a vacuum. This is a common complaint about the university these days: each department becomes so specialized they no longer talk to people in other fields of study. Thus psychologists and neuroscientists do not talk about the soul. Neuroscience pulls the 'science' card and claims it has figured out the human mind based on electric corrolations in the brain (usually exploited as fact in popular magazines and newspapers). Meanwhile psychologists discovered complications with the human psyche that is not explained by neuroscience. If the two would talk, check and balance one another, then the world would be better off. And while they are at it, invite different views of philosophy of mind to the table who add even more issues about the mystery of consciousness. The historian would help as would the priest.
All that to say, science is a wonderful tool to be celebrated as an achievement. Science should not be held in suspicion by religion and vice versa. However, science is never done with pure objectivity. Once people enter the fray, just like in every discipline, it is prone to error, poor motivation, and philosophical agenda. Thus, Hanlon is overstating the case when he says Science "is the only belief system we have found that says it is happy to be proved wrong: science's greatest strength." I would give that designation to any field of inquiry, religion included, explored with humility. We want truth, not our pre-consceived ideas of truth.
Science may like to be proved wrong, but not as much an be said for scientists.
Bloomberg published an article yesterday showing that very problem. Science can easily be abused and much "research" is actually fabricated for money and recognition.
Elizabeth Lopatto,
"

Scientific Fraud May Be More Widespread Than Thought, Poll Says

".
These issues are good to be aware of, they serve as an apologetic when someone gets on a high-horse tirade about the evils of religion and the purity of science. It helps level the discussion when we can all acknowledge that humans are prone to corruption and error, if not held in check, and that even our most promising intellectual adventures may be lured, not by knowledge, but by a pot of gold.
We may work in science for a better world. Let us also pray for it too. And above all, let us examine like Socrates our own lives and careers to see if, indeed, we seek to be appropriately human.